Top class Hotel in Sunyani close to town centre and close to all amenities but at moderate rate.
The Moonlite Hotel Sunyani is one of the popular and purposely built hotels in Sunyani providing accommodation to both the business and the leisure guest at very affordable rate. This is top class Sunyani hotel with excellent facilities. The property provides exceptional value for a Sunyani Town hotel. Located just opposite the St. Mary's JHS on the Sunyani- Odumasi Road, the hotel has become one of travellers' favourites in Sunyani town because of the facilities and services it provides and its competitive rates it charges for such accommodation facilities and amenities it offers. The Sunyani Moonlite Hotel is within walking distance to the Sunyani Airport. By car, it should not take you anything more than one and half minutes to get to the Airport. This hotel in Sunyani is also very close to all public amenities in the city. Other Places of importance in town are also close by.


Moonlite is one of the hotels in Sunyani which are very close to the Eusbett International Conference Centre. By car, the centre is only about 6 minutes away. The accommodation property is also a few minutes away from the Bank of Ghana. The Municipal Hospital and the Municipal Police station are all a short taxi ride away. When staying at our Sunyani hotel or guest House, the main business district is only about 8 minutes away and you are a short ride away from the Tyco hotel, the Jubilee Park and the Sunyani Technical University.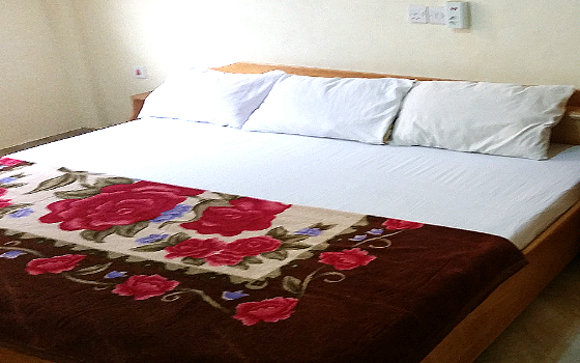 At this Moonlite hotel close to Sunyani airport, there are three categories of rooms. There is the standard Room, the Queen Superior room and the King Executive room. Some of our bedrooms have fridges and also water heaters and other facilities. We have free wifi connection for our guests

STANDARD ROOM: Although categorised as standard, the standard room has at Moonlite hotel in Sunyani has a queen size bed meant for a maximum of two persons of the opposite sex. Each and every room has an attached bathroom with a walk in shower and a WC. Standard room also has television with satellite channels. Each and every room at the affordable Sunyani hotel also has ceiling fan. Room is also very spacious.

TWIN STANDARD ROOM: There is also twin standard room. Each and every twin room at this hotel near Sunyani Airport has an en suite bathroom with WC plus a walk in shower and a bath or only a walk in shower. The standard twin room also has television with terrestrial and satellite channels. There is a ceiling fan in each of the twin standards.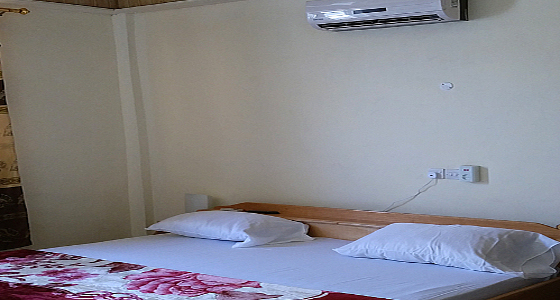 QUEEN SUPERIOR ROOM: Queen Superior Room: The Queen superior room each has a queen size bed and appropriate for up to two guests of the opposite sex. The bedroom has an air-conditioner and a ceiling fan. There are six queen superior rooms at the hotel with each coming with television with satellite channels. Queen Superior room has an en suite bathroom with WC and walk-in shower attached.

KING EXECUTIVE ROOM: King Executive Room: The King Executive room each has a king size bed and suitable for up to two guests of the opposite sex. The room has an air-conditioner and a ceiling fan. Each of such type comes with television with satellite channels. King Executive room has an en suite bathroom with WC and walk-in shower attached at this hotel near Sunyani

OTHER FACILITIES AT MOONLITE HOTEL SUNYANI AIRPORT: Apart from the facilities mentioned above, the purposely built hotel or guest House in Sunyani has other facilities. There is the breakfast room where guests usually have their complimentary breakfast each and every morning. The breakfast room can sometimes be used for small meetings for up to about 24 persons. It has a flat Screen television.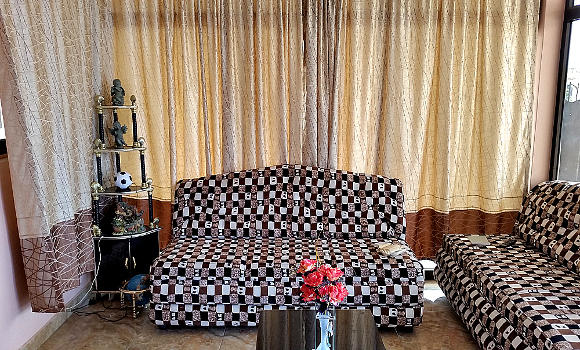 We provide our staying guests with free parking space. We have good security for the car park. Moonlite hotel near the Sunyani Airport has an open air bar which is very appropriate for socialization. The bar serves all sorts of drinks. We can arrange to prepare your lunch or dinner if you choose to eat from the hotel. For those guests who would prefer to eat from outside the hotel, the Goodie-Goodie restaurant is only two minutes; walk away from the hotel. Also close to the hotel or the guest house is the Paradice restaurant located directly opposite the Airport Junction. The Moonlite hotel in Sunyani is ready to welcome you at any time of your arrival.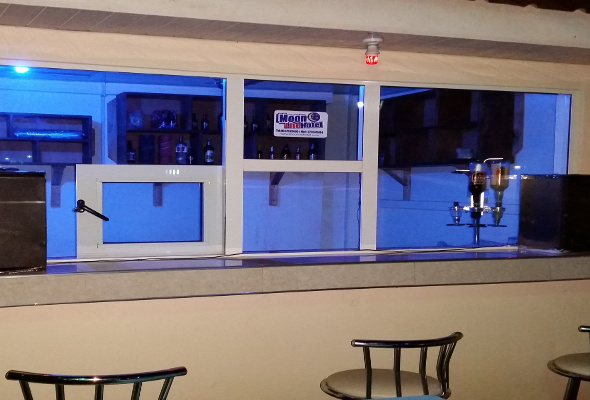 We welcome you to Moonlite Hotel where we are committed to ensuring your stay is comfortable and memorable. Please take a moment to read through the outlined information concerning your stay.

Our official check-in time is from 12.00 pm and check-out is latest by 10.30 am. Early check in is possible only if rooms are ready on your arrival.

Your accommodation may come with the following complimentary services;
a) Complimentary Breakfast for one person per room (GHC 6.00 for any additional person)
b) Complimentary WIFI connection.

NB: Rooms at this Sunyani hotelare meant for a maximum of 2 persons. Subject to availability, we may provide a foam mattress for a 3rd person over the age of 4 years at GHC 15.00 per night. For safety reasons, we don't accommodate more than 3 persons in one room. A party of 4 persons travelling may need to book at least two rooms. A child under the age of 4 years sleeps free in parents' room. It is the responsibility of parent(s) to ensure that kids do not write on walls or damage hotel's property.

FOOD AND BEVERAGE SERVICE AND LOCATION
Breakfast Room/Restaurant - Ground Floor
Lunch and Dinner (Should be ordered in advance) - Breakfast/restaurant on Ground floor

PETS: The hotel does not accept any type of pets in the guest rooms.
DAMAGE TO MOONLITE HOTEL SUNYANI ITEMS
We encourage you to seek assistance on any item in your room if you experience difficulty in operating any device from the reception. Should you damage any item while you are lodging with us, please note that the hotel may require full payment of the item if it so chooses.
We will endeavour to make your stay with us as enjoyable and memorable as possible in all service areas. We are all humans and sometimes our tastes and expectations may differ in levels. Should there be a service or facility which may not meet your expectation and you would wish to share your experience in the form of a feedback for immediate future improvement, please do not hesitate to do so.
Thank you for choosing our hotel and have a memorable stay with us,
AT MOONLITE HOTEL IN SUNYANI, WE LOVE TO SHARE NEW OFFERS AND EXLUSIVE PROMOTIONS