Moonlite Hotel Bedrooms are spacious and provide you with great facilities.
All the bedrooms at this modern hotel are non-smoking. There are various categories of bedrooms. We have King Rooms, Queen Rooms and twin bedrooms. With the modern day traveller in mind, bedrooms at the Moonlite hotel are spacious and well decorated. Each and every bedroom at this modern hotel comes with its own washroom. Bathrooms walls are entirely tilled and so are the bathroom floors. Every Washroom has either bath or walk in shower and also toilet facilities. Some of our bathrooms also have water heating systems. The bathrooms are very spacious. We also provide towels and other toiletries in all bathrooms..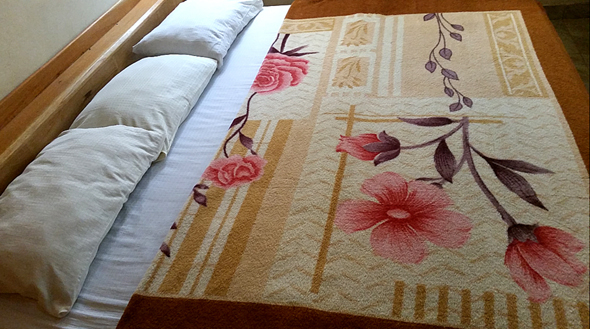 Guests can choose between rooms with Air-conditioners plus ceiling fan and rooms with ceiling fans only. Staying Guests have access to Wi-Fi connection from their bedrooms and other public places at a minimal charge. Every room comes with a flat screen television with satellite channels.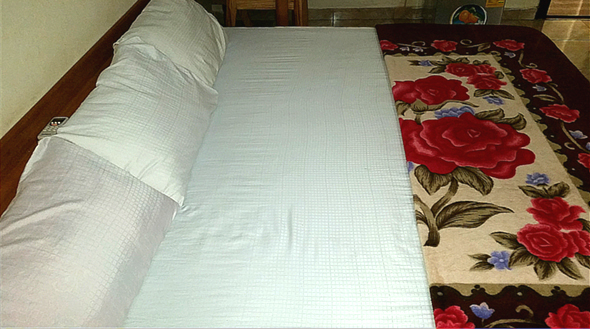 The hotel is best for budget and friends, appropriate for business and leisure, great place for buzz and bustle, fantastic for tradition and style. It is also a Great place for relaxation, seclusion and intimacy. These and other factors make it a right decision to choose to stay at the Moonlite Hotel in Sunyani. The Hotel has a front desk which is available at all times and ready to help make your stay an unforgettable one.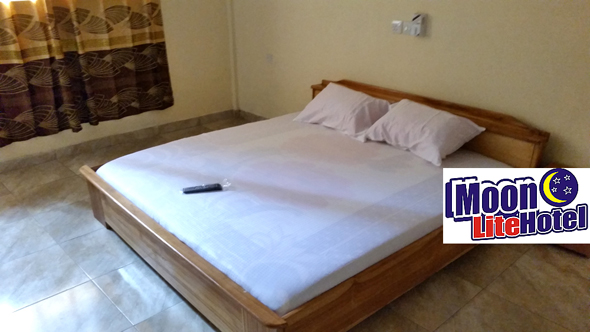 Moonlite hotel in Sunyani, offers you a very remarkable way to explore the cleanest metropolitan in Ghana. We offer you the chance to explore the great things the Brong Ahafo capital has to offer at a fraction of the price you expect. There are no nasty surprises and any hidden extras when you choose to stay at the Moonlite Hotel. You are sure to get an experience which will forever be memorable at the cost which will keep you visiting Moonlite hotel all the time.
Check out our fan pages on face book at Moonlite hotel near the Sunyani Airport and Moonlite hotel in Sunyani.